Trueson is Veeva CRM MyInsights certified!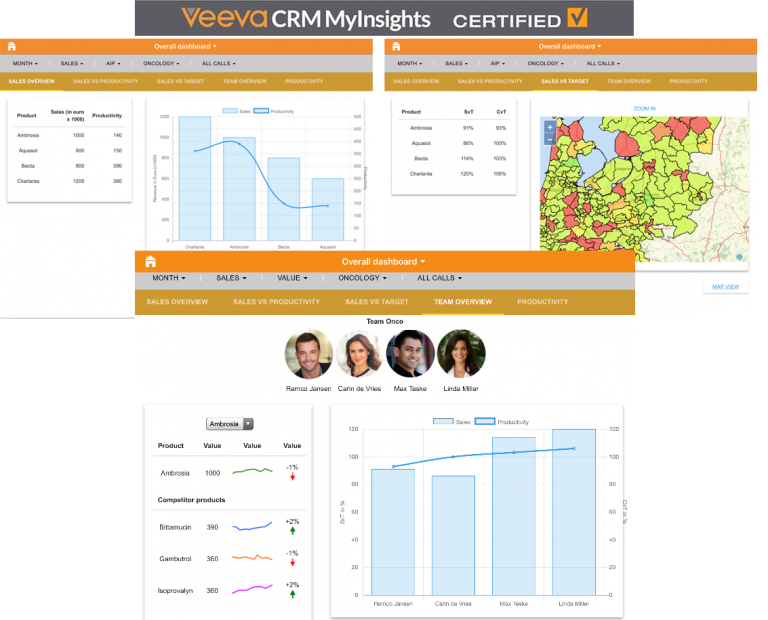 What is Veeva CRM MyInsights?
An innovative new data visualisation capability providing real-time insights within Veeva CRM. A new and exciting way to visualise customer insights and performance – driving focussed behaviour, and enabling efficient decision making.
Using industry-standard HTML and JavaScript, MyInsights gives you the flexibility to combine any information in any format. MyInsights takes CLM and commercial effectiveness to the next level, from enabling field teams to better perform, to management having better decision making insights.
Trueson dashboards
Trueson is Veeva CRM MyInsights Certified services partner, trained and proven capable to create MyInsights custom reports and data visualisations within Veeva CRM.
Trueson's library of MyInsights reports not simply replicates common used market and performance reports, but provides new and appealing ways of visualising data and combined insights that your teams didn't have access to before. They add a great deal of visibility and user friendliness, but especially the content of the reports and geographical interface will get your users excited!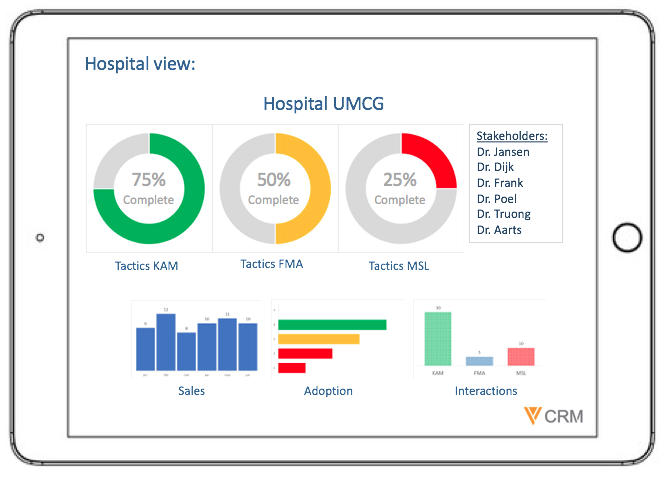 Request a Trueson MyInsights demo
Are you interested in a demo of our intuitive reports combining Activities and Sales data into a single interactive map? And reports containing all critical information for order taking to support successful negotiation?
Would you like to discuss how MyInsights can add value to your processes?
Enter your info, and we will contact you
About Trueson
Trueson are experts in Multichannel CRM, Data, BI. We align the business and IT, implement and optimise complex processes (like Multichannel Cycle Plans, Event Management, Order Management and Account Planning), and develop pragmatic solutions that add quality and speed. We provide practical hands-on support, and the oh-so-important insights that boost adoption and successful execution.