Say hello to Salesforce Einstein GPT, the pioneering generative Artifical Intelligence (AI) for CRM that can make it happen. 
Are you seeking to enhance your business analytics and acquire valuable insights? Salesforce Einstein Analytics, an AI-driven platform, can help your organization reveal significant data insights instantly. 
WHAT IS SALESFORCE EINSTEIN?

 
Salesforce Einstein is the first comprehensive AI for CRM. It's an integrated set of AI technologies that makes Salesforce Customer 360 that not only smarter, but also brings AI to trailblazers everywhere. 
Einstein Analytics' major components for Salesforce users: 
Reports and Dashboards

 

Discovery

 

Prediction Builder

 

Voice

 

Chatbot

 

Vision

 
WHAT SALESFORCE EINSTEIN CAN DO TO INCREASE PRODUCTIVITY  ?

 
Enhance customer experiences with personalized interactions 
Utilizing AI-generated emails, conversations, and real-time data-driven offers. 
Work faster and achieve more 
Elevate your productivity by seamlessly integrating data-driven insights on sales, service, marketing, and commerce into your workflow. 
Innovate without coding with a click-based approach. 
Build custom predictions and recommendations without a data scientist using low-code tools, and create new experiences effortlessly 
LEVERAGE EINSTEIN'S CAPABILITIES FOR CUSTOMER 360

 
For Marketing – Marketing Cloud Engagement 
Effortlessly connect with customers using automation and intelligence 
Deliver real-time customer journeys. 
Automate intelligent customer experiences with smart cross-channel interactions, optimized channel selection, and personalized moments for each customer. 
Connect with customers through email and mobile. 
Drive connected, relevant moments with customers at scale through conversational messaging, delivering personalized experiences and building stronger connections 
Boost Return on Investment (ROI) with intelligent insights and data-driven decisions. 
Leverage embedded AI and analytics to increase conversions by identifying the ideal send time, frequency, and content for each audience member. 
Cut costs with targeted advertising that reaches your audience. 
Gain a competitive edge by utilizing first-party data to understand customer intent, optimize ad spend, and expand your customer base.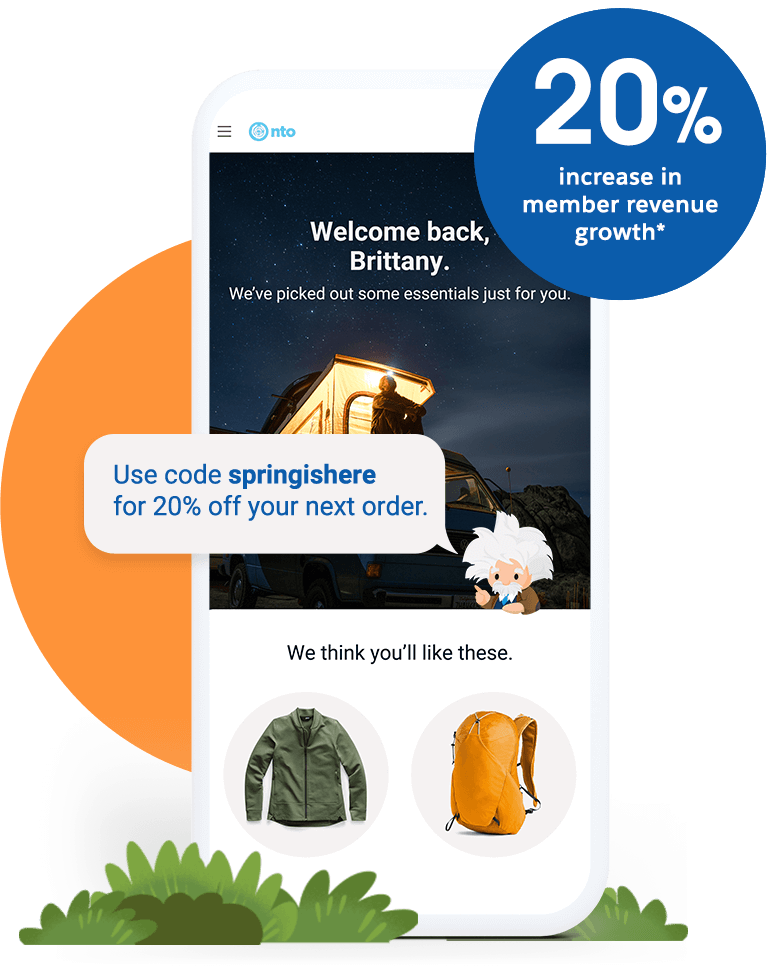 ENABLE SEAMLESS OMNICHANNEL ENGAGEMENT WITH FEATURE-RICH CAPABILITIES.

 
JOURNEY BUILDER – Create seamless customer journeys. 
Acquire and retain customers with compelling, relevant customer journeys that foster meaningful connections across all touchpoints. 
EMAIL STUDIO – Drive subscriber engagement and retention by delivering compelling content directly to their inbox. 
Streamline and automate email campaigns with seamless integration of transactional and promotional messages 
MOBILE STUDIO – Foster connection with mobile messaging. 
Deliver personalized and contextualized content to customers on their preferred channels and devices. 
MARKETING CLOUD ADVERTISING – Maximize advertising ROI with precise targeting. 
Utilize first-party data to optimize ad spend and target the right audience with personalized advertising across channels. 
MESSAGING INTEGRATION – Automate messaging conversations 
Connect with customers seamlessly across marketing, commerce, and service on one messaging platform with WhatsApp to address their unique needs. 
INTELLIGENCE REPORTS – Maximize ROI all in one place. 
Optimize your customer journeys with pre-built dashboards to view campaign performance in one place. 
PRICING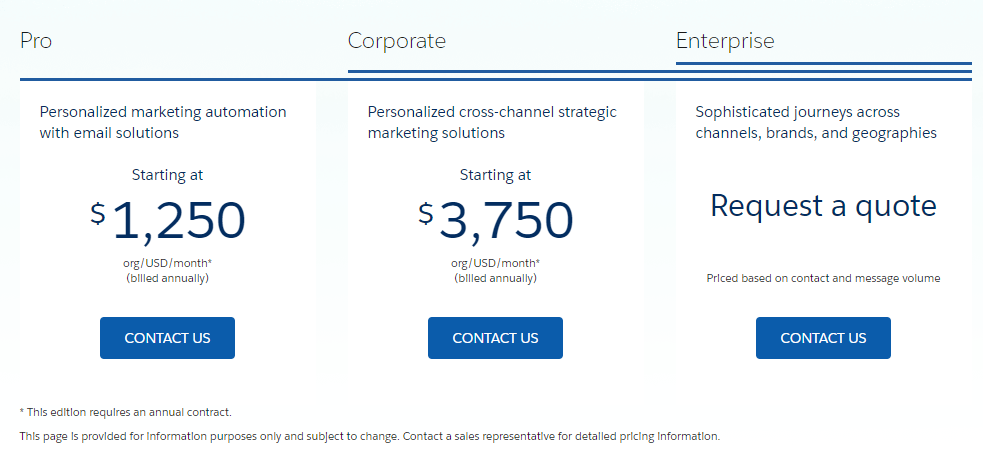 In today's fast-paced digital world, it's more important than ever to have a strong marketing strategy that can keep up with evolving customer demands. Salesforce Marketing Cloud consulting service provides businesses with the tools and expertise needed to create meaningful and personalized customer experiences across multiple channels. With features such as automation, intelligent insights, and omnichannel engagement, businesses can improve their ROI and streamline their marketing efforts.  
If you're ready to take your marketing game to the next level, contact our Salesforce Marketing Cloud consultants today to learn how their consulting service can benefit your business. 
Trueson Salesforce Services >>
Trueson Salesforce Marketing Cloud Services >>
**Reference:  
https://www.salesforce.com/products/einstein/overview/?d=cta-jumbotron-2-ungated-einstein