The global crisis caused by Covid-19 has led to many bankruptcies and downfalls of companies around the world. However, in contrast to that negative trending, Salesforce is one of the unusual businesses that has rapidly grown in the first half of 2020. To reveal the secret of Salesforce's success, we initially take a look at its products and how it has been performing. 
Salesforce is a software company developing cloud-based solutions for Customer Relationship Management (CRM).
Let's simplify this definition. One storage for all of your leads, prospects, accounts, customer information, and potential transactions that can be easily accessed from anywhere, at any time? This is the idea of a multi-functional customer relationship management (CRM) that Salesforce created to give users a deeper understanding of customers and simplify the communication process. It is called Salesforce Customer 360 – a rounded view of your customers. 
But what makes Salesforce a blockbuster among several CRM service providers? It is Cloud Computing. No hardware needed, it switches all the lengthy and wordy processes to intangible storage – the Cloud.  
Generally speaking, Salesforce Customer 360 includes various applications that help you to collect more information, eliminate miscellaneous tasks, suggest more suitable content, connect with customers individually across channels and with the cheapest price. 
So, what does that mean? In particular, what does Salesforce do for your business? 
Salesforce provides your business with authentic tools to facilitate different tasks of each department, as follow:
Marketing

: modify marketing strategies and content to meet the specific needs of each customer, generate leads, engage prospects, and create sales opportunities

 

Sales

: simplify the sales process, automate time-consuming tasks such as data entry, account follow-up, etc.

 

Commerce

: improve the buying experience, increase revenue, timely connect with customers and link all the departments together

 

Service

: empower customers with 1:1 support anywhere at any time across various channels

 

IT

: develop state-of-the-art applications based on the actual needs of users and customers, improve efficiency and effectivity, provide hi-tech solutions for scale, transparency and security concerns

 
It is undeniable that businesses have been facing more and more challenges in the nowadays fast-paced marketplace. That is why the products and services of Salesforce are implemented worldwide.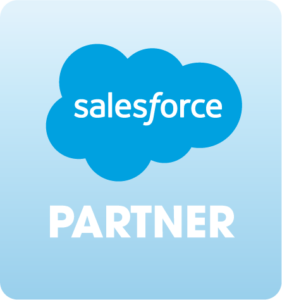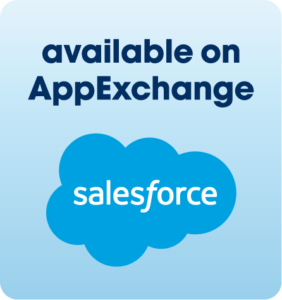 Let's start your Salesforce journey with Trueson – proudly a Certified Salesforce Consulting Partner as well as an Independent Software Vendor. Our Partnership with Salesforce has been built for years thanks to the hard-working of Our Team to ensure the standard of products and services. We, Trueson, along with experienced and knowledgeable experts, commit to deliver world-class quality to customers.