1. WHAT IS JOURNEY BUILDER?
Journey Builder is Marketing Cloud's premier campaign planning and execution tool. It helps you to design and automate campaigns that guide customers through a series of interactions (clicking an ad, reading an email, making a purchase, returning an item in the store, talking to a service agent on the phone, downloading a whitepaper, or redeeming a coupon) with your brand. Journey Builder is:
Multi-channel: Communicates across email, SMS, push notifications, ads, landing pages, and apps so your customers get the right information in the right place.
Responsive: Tailors the customer journey based on real-time events like purchases, mobile app downloads, reading an email, or closed service cases.
Adaptive: Continually adjusts customers' paths based on their current or predicted behavior.
Journey Builder's foundation is the customer journey.
2. WHY IS JOURNEY BUILDER POWERFUL AND EFFECTIVE?
First of all, it's not a standalone product.
Journey Builder uses the content and audiences you created in Email Studio, Mobile Studio, Social Studio, Advertising Studio, Content Builder, and Contact Builder within Marketing Cloud in order to do its work.
In the State of Marketing report (**resource), customer journey is defined as all customer interactions with a company's brands, products, or services across all touchpoints and channels. High-performing marketing teams are 8.8x more likely than underperformers to strongly agree that they have adopted a customer journey strategy as part of their overall business strategy. 
While 65 percent of high performers strongly agree their company has adopted a customer journey approach, 61 percent are actively mapping their journeys.
Of those who have implemented customer journeys, more than two-thirds agree it's had a positive impact on their business.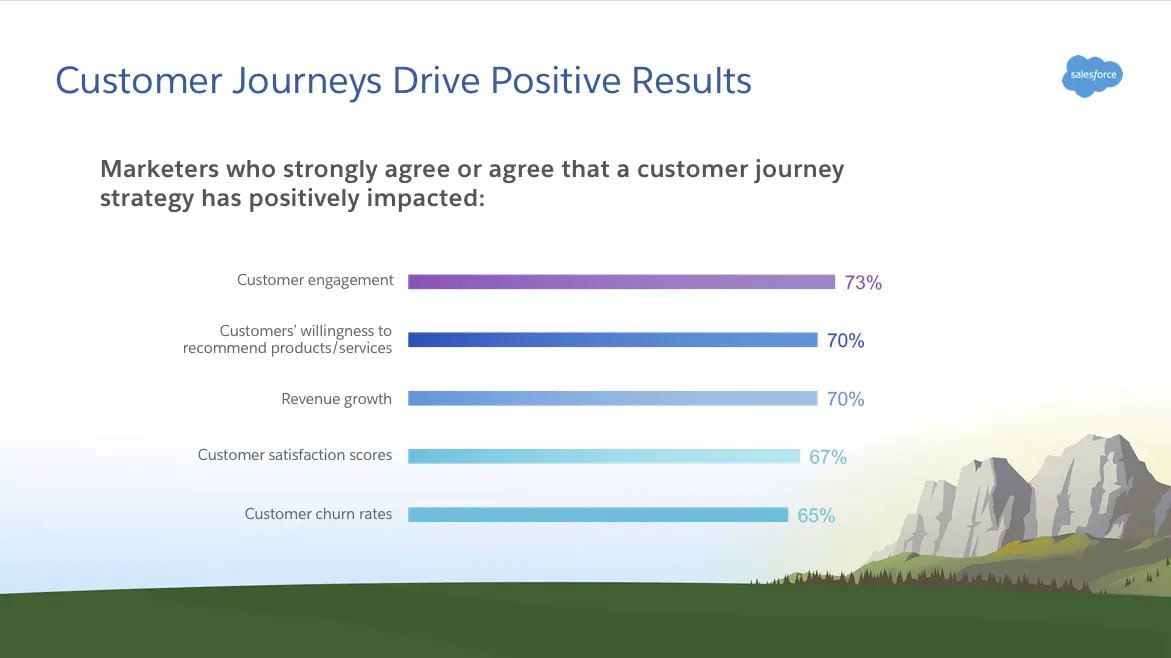 3. WHAT TYPES OF MARKETING CAMPAIGNS CAN YOU DEPLOY ON SFMC AND AUTOMATE ON SFMC JOURNEY BUILDER?
It's about creating journeys across different stages of the customer lifecycle. Focus on where your business needs it the most, and go from there.
Are you onboarding new customers?
Would you like to encourage customers to sign up for a newsletter?
What about engaging with new customers to encourage a repeat visit or additional purchase?
Or maybe you'd like to increase adoption for your mobile app?
The types of journeys you can create are endless, so just start somewhere.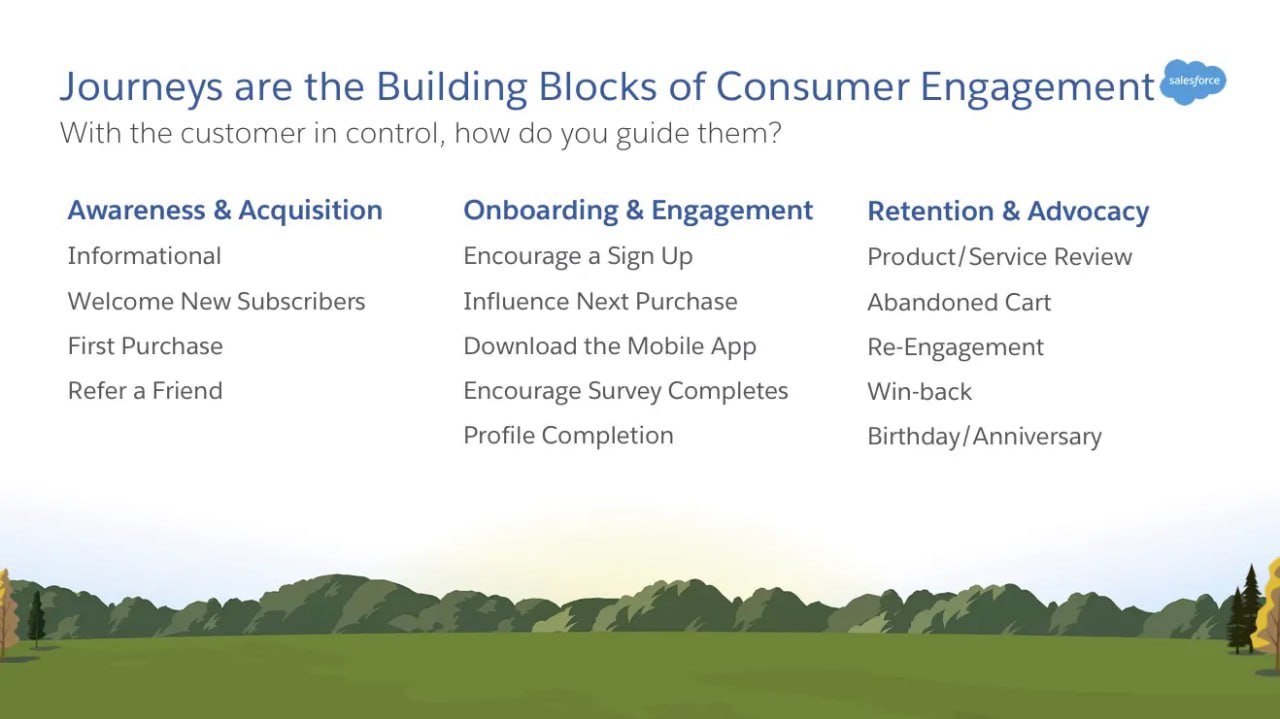 4. GET TO KNOW WITH JOURNEY BUILDER DASHBOARD
Trueson will guide you with salesforce journey builder examples: from toolbar to specific buttons to click.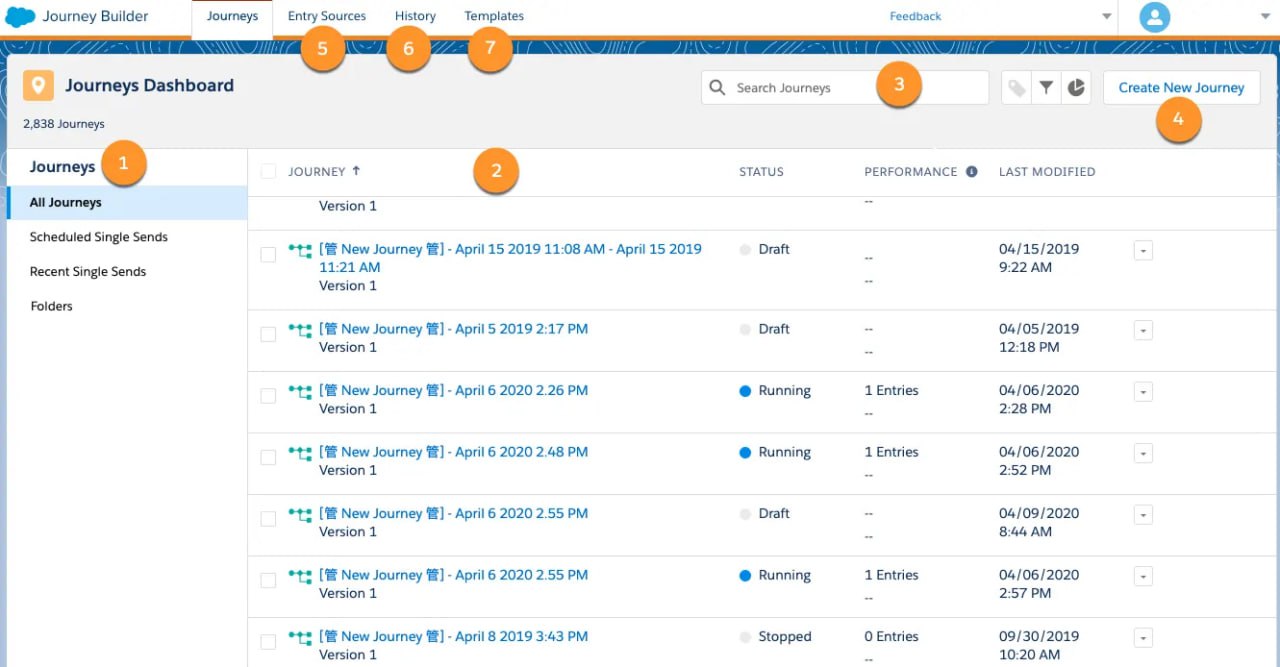 Folder

 

Journey

 

Search Journey

 

Create New Journey

 

Data Entry Sources

 

Journey history

 

Journey templates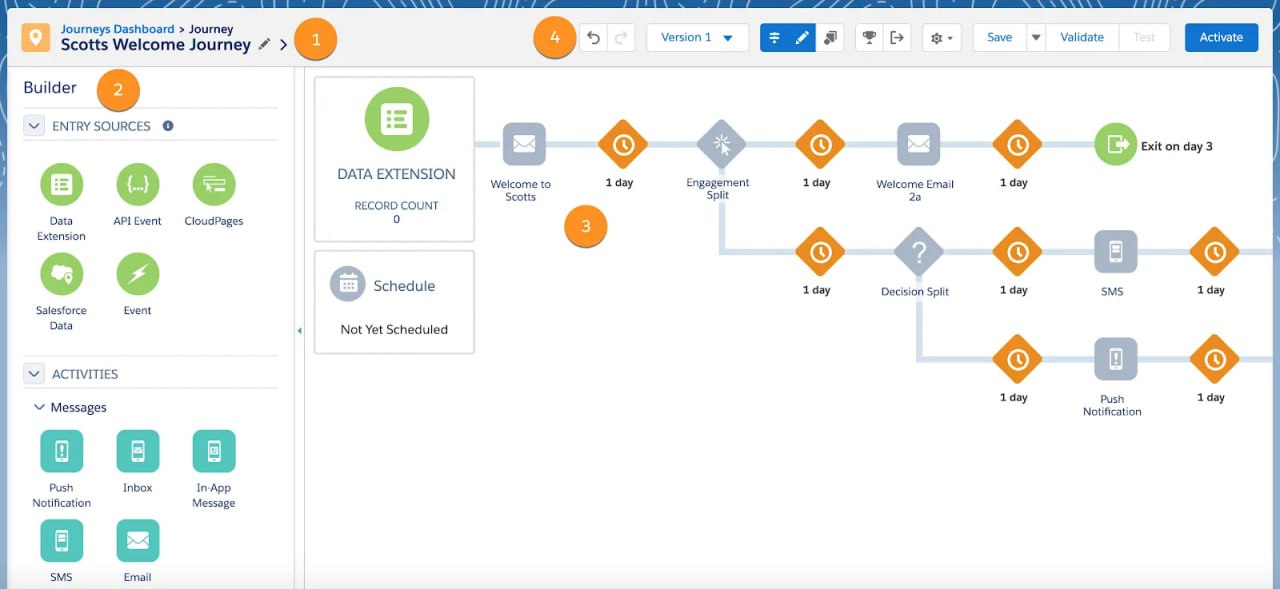 Journey title and description

 

Entry sources and canvas activities

 

Journey Canvas

 

Journey Builder toolbar

 
You can drag and drop journey builder activities to build your own customer journey. 
Let's start mapping your customer experience with us and find out more about how to automate journeys on SFMC.
(**) Compiled from Salesforce Documentation