DEFINITION OF CRM
Customer Relationship Management (CRM) refers to all the strategies, tools and techniques that allow companies to track, manage and enrich their relationships with customers (including both current customers and former customers to win back) and prospects. Nowadays, many companies are using technology solutions to optimize their CRM strategies, develop the sales force and provide statistical and customer monitoring tools for marketing and data management (Delers, Cadiat & OverDrive, 2016).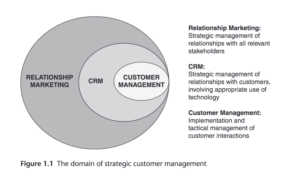 Many technology companies are developing CRM software to meet the needs of the growing market, in which Salesforce and Veeva are among the strongest players. Trueson is proudly Veeva's Certified Partner to help clients customize and develop their own CRM solutions.
Let's see how Trueson can support your business! Contact for INITIAL CONSULTATION
Types of CRM – Customer Relationship Management
CRM is usually classified into three types:
Operational CRM: sales automation, marketing automation, customer service automation. This type facilitates the customer contacts with the organization and subsequent processing and fulfillment of their requirements.
Analytical CRM: capture, storage, organization, analysis, interpretation and use of data. This type enables the right customers to be targeted with appropriate offers and permits personalization and one-to one-marketing to be undertaken through superior customer knowledge.
Collaborative CRM: collaborative services and infrastructure to make the interaction between a company and its multiple channels possible. This type enables customers to contact the enterprise through a range of different channels and undergo a common experience across these channels.
So how can Trueson help your CRM strategies?

Contact for FREE INITIAL CONSULTATION