Full-Service CRM, Data Management & BI Solution Provider Trueson moved from Laren to B. Amsterdam, better known as 'the Flightdeck Building'. With this move, the scale-up with big ambitions for the future is ready for the next chapter. A chapter where connection and fun are key.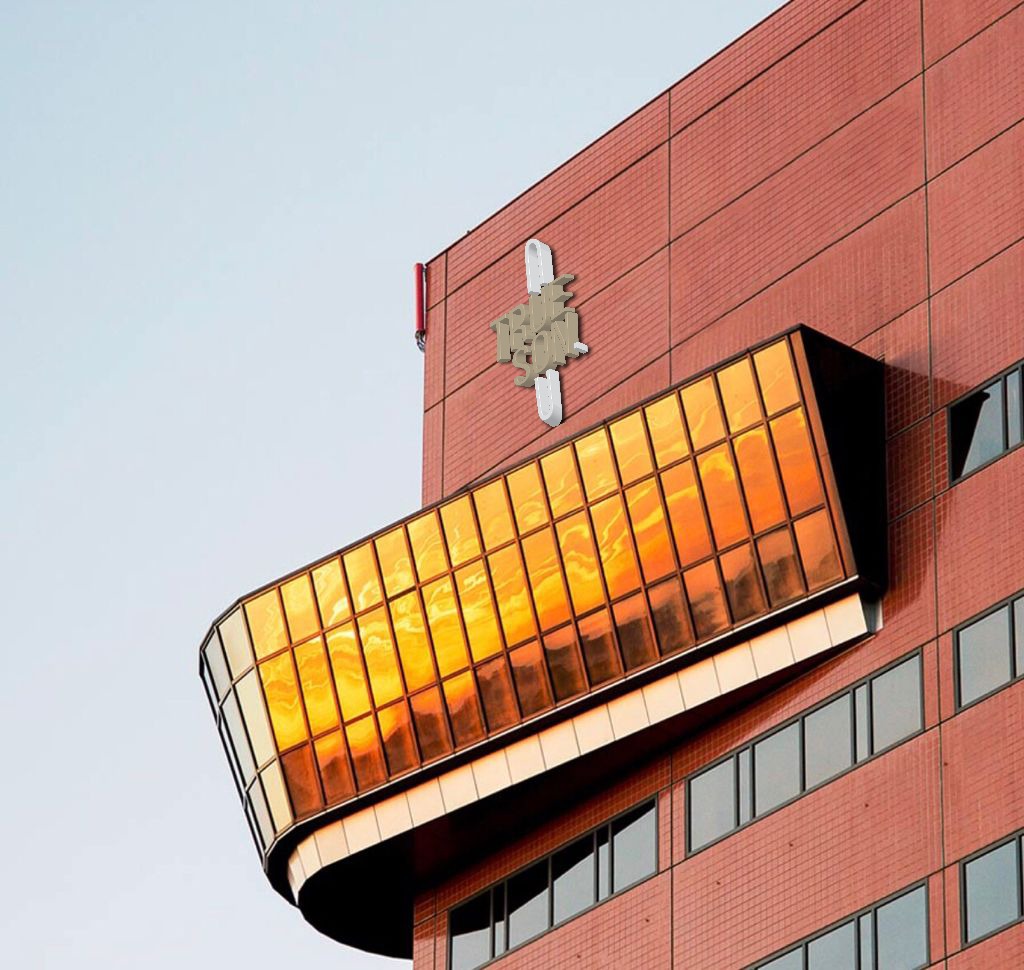 Trueson is now located on the highest floor of B. Amsterdam at the Johan Huizingalaan 400 in Amsterdam. In addition to one standard office, the company has four separate units that can be used for flexible workspaces and video conferencing with Trueson colleagues and clients abroad. The move was necessary because Trueson had outgrown the office in Laren, says Son Truong, CEO, and founder of Trueson:  "In the past, we faced many challenges, we had our ups and downs, but since a few years we are really moving up. Especially since the corona pandemic, we grew substantially, because our customers were looking for online tools to optimize the connection with their clients. Tools that we were able to provide. We grew so fast that our former office in Laren simply became too small."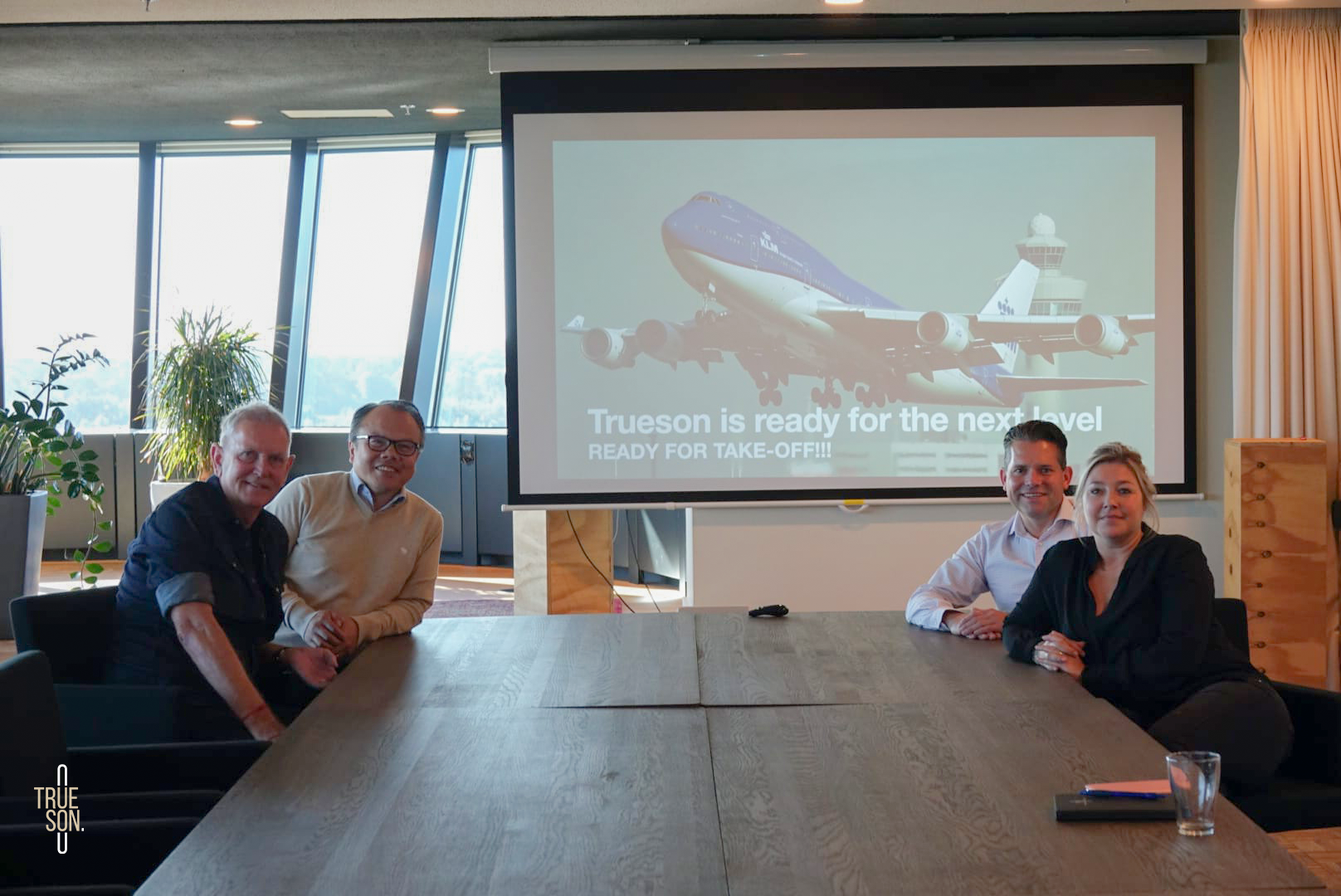 A boost for the future
The ninth floor of B. Amsterdam is a place with class and character, and with a view of the IBM building. And all three Trueson executives are somehow connected to IBM. A coincidence? According to Son, there is no such thing as a coincidence. "With an office in this specific spot we have come full circle, it was supposed to be this way. Our office in Laren was very nice, I have great memories there, but it is now time for a new chapter in our journey. B. Amsterdam is a beautiful and approachable location that can give us a real boost. I am really proud that we can now continue to build on the future here with Trueson."
It's all about connection and fun
For Son, the connection is at the heart of what he does and how he does it. With Trueson, he wants to make a global impact with a personal touch. So it's not surprising that the company ended up at B. Amsterdam, as its concept is all about connecting people and networks. Son: "I'm looking forward to rekindling social connections in this new workplace. Obviously with the Trueson family; I want this to be a place where people truly enjoy working. But also with the rest of the community in this building. B. Amsterdam organizes all kinds of fun events to connect the companies in the building. And of course, I'm looking forward to seeing clients again. For example, we can organize meetups here to meet them regularly and keep them informed of our developments."
Ready for take-off!
Son's motto is 'Take it to the next level' and that is exactly what he has in mind with Trueson at this new location. The company will only continue to grow in the coming time and the space in B. Amsterdam offers the opportunity to facilitate that growth. From the top of 'the Flightdeck Building' Trueson is ready for take-off!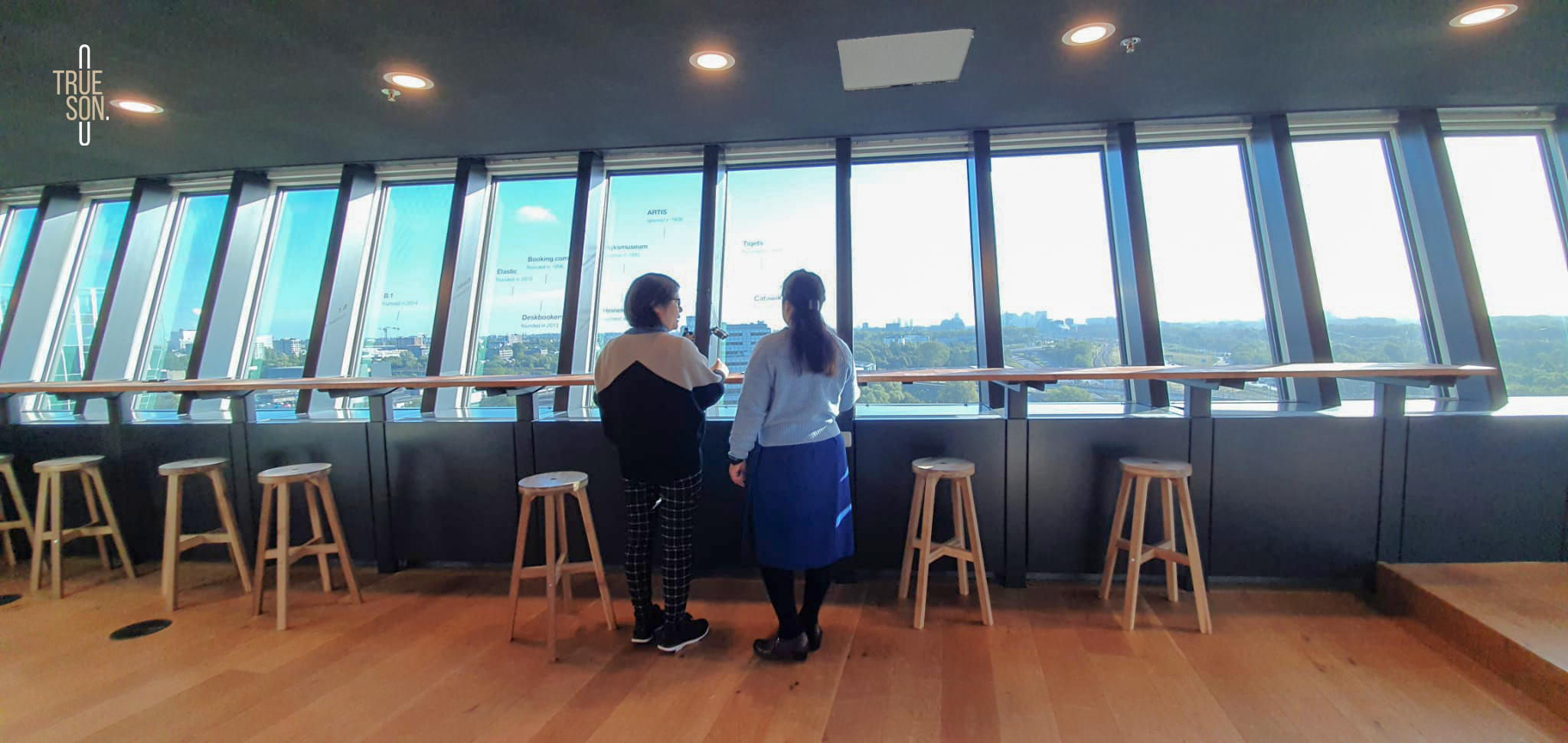 Two Trueson ladies are looking at the exciting future – Oct 4, 2021.
About Trueson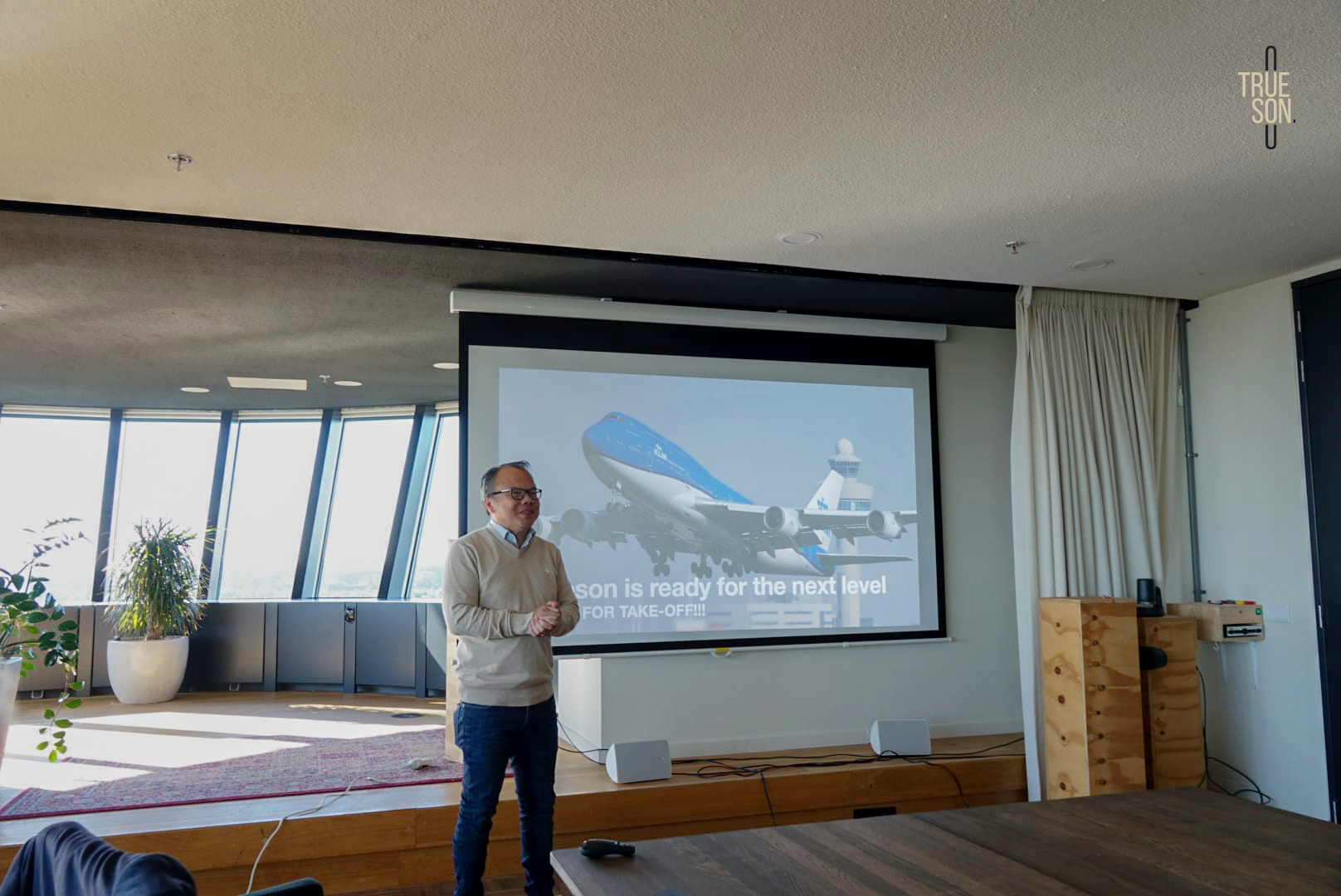 Trueson is a rapidly growing 'Full-Service CRM, Data Management & BI Solution Provider'. Founded by Son Truong in 2015 with a number of like-minded professionals, the company has grown to a team of over 25 people in Belgium, France, the Netherlands, and the Asia Pacific. Trueson professionals are characterised by their elaborate business and technical knowledge and experience with Salesforce, Veeva, Data Management & BI in Life Sciences among others. In addition, Trueson has developed the MCCP FastTrack App together with advanced reporting and dashboards that are included in the company's extensive portfolio. Headquartered in Amsterdam, Trueson also has offices in Paris and Ho Chi Minh City in Vietnam. Trueson has built an impressive track record over the past 6 years with renowned clients worldwide. 

Leave your information below to talk to our consultants.